ESLC EMMA Street Light 2.0
Mid power Ecosparks Street Light offers high intensity LED streetlight solution which provide better performance according to the latest Road Standard. A uniform light distribution and superb efficiency of ECOSPARKS street light is suitable for all vehicular and pedestrian lighting applications. By using only high luminous efficacy LED and customized optics, we are committed to deliver high reliable and durable product. Unique streetlight housing that helps on excellent thermal management able to longer the product lifetime.
The Ecosparks Streetlight is ideal for retrofit and new street light installation. Affordable range of Ecosparks lighting solutions deliver high-quality light with significant energy savings and reduced maintenance issues. EMMA is suitable for Minor Road and Single Carriageway.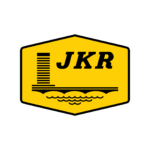 Description
ESLC
XXX
7   XX
X

XXX: Category
90;130
XX: Color Temperature
30;40;  50; 65
X: LED Option
147*63: Economical;
140*50: Advance
Category
90W Series
130W Series
Model No.
ESLC-XXX-7XX-X
CCT
3400K
4000K
5000K
6500K
Color Temperature
Warm White
Cool White
Daylight
Cool Daylight
CRI
70
System Lumen
11000lm
16000lm
System Efficacy
≥120lm/W
Lens Type
II
ESLC
N
XXX
7   XX
X

XXX: Category
70;100
XX: Color Temperature
30; 40; 50; 65
X: LED Option
147*63: Economical
Category
70W Series
100W Series
Model No.
ESLC-N-XXX-7XX-X
CCT
3400K
4000K
5000K
6500K
Color Temperature
Warm White
Cool White
Daylight
Cool Daylight
CRI
70
System Lumen
10000lm
15000lm
System Efficacy
≥135lm/W
Lens Type
II